Monk Halal Collagen 350g
Highly effective, pure natural bovine collagen to enhance your looks, health, and vitality - that's Monk Halal Collagen!  Give your body what it needs with the highest quality collagen available.  Full of beneficial nutrients, Halal Collagen helps kickstart the production of natural collagen that can improve the elasticity of your skin and promote bone and joint health. We use the highest quality natural bovine collagen, produced by hydrolysis without any other additives, and it is gluten- and lactose-free with no artificial sweeteners or preservatives.  Simply mix this 100% pure natural collagen powder in water and your body will absorb all of it beneficial goodness. 
Monk Halal Collagen is currently one of the most effective collagen available on the market. Our unique collagen is manufactured using hydrolysis to preserve all the beneficial nutrients. Thanks to an easily dissolvable powdered form, Monk Halal Collagen is a quick source of essential collagen, an important nutrient that our bodies need. Whether we are active in sports, struggling with musculoskeletal problems, facing surgery or recovery, taking care of our looks and health of our skin and body overall, or even dieting or living a modern lifestyle, pure collagen can be beneficial for everyone.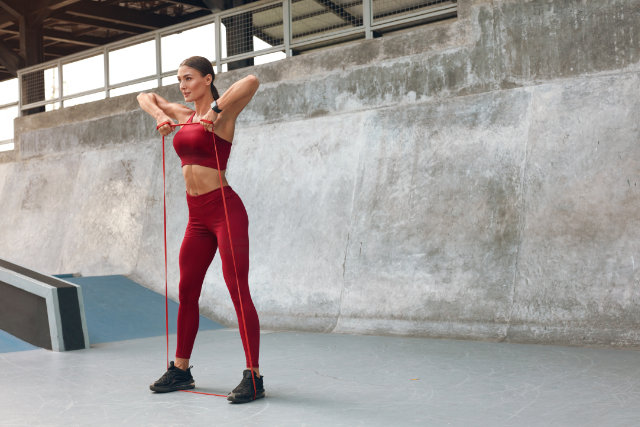 Thanks to its ability to bind to water in our body, Collagen is taken up naturally and replenishes our bodies, and it can even help boost the body's own collagen production, thereby kick-starting a process of rejuvenation and regeneration.
Monk Halal Collagen is perfect for dissolving in water, but thanks to its easily soluble form, it can also be added to your favourite coffee, smoothies, puddings, soups, and even desserts. Bovine collagen also benefits from a pure, neutral taste without any flavour or aroma, meaning it can be added to virtually anything.
Halal Certification
Monk Halal Collagen is a Halal certified product, meaning that the product meets the most rigorous Halal standards from raw materials to the final product, including packaging and storage. You can be sure that during the production of Halal collagen, no Haram (impure) ingredients such as hair, blood, pork, or alcohol were present. The product quality meets the strictest criteria for quality suitable even for countries like the United Arab Emirates (Dubai), Singapore, and others.
High-Quality Composition
Monk Halal Collagen is made from 100% pure beef without any additives, sweeteners, or preservatives. You can also be assured that the animals used in production are carefully raised and fed as close to their natural environment as possible, in a clean, respectful, and stress-free environment. Natural resources are a gift, and therefore, we must use them with respect and sustainability.
Contains Amino Acids
There are 20 different standard amino acids that are essential for life processes. These include amino acids such as alanine, arginine, asparagine, aspartic acid, cysteine, glutamine, glutamic acid, glycine, histidine, isoleucine, leucine, lysine, methionine, phenylalanine, proline, serine, threonine, tryptophan, tyrosine, and valine.
Amino acids play a crucial role in protein formation. Peptide bonds between amino acids allow the formation of long chains, forming the primary structure of the protein. Various properties of amino acids, such as their size, charge, and chemical nature, influence the shape and function of proteins.
In addition to their role as building blocks of proteins, amino acids have other biological functions. Many of them serve as precursors for the synthesis of neurotransmitters, hormones, and other important molecules in the body. Some amino acids also serve as a source of energy and can be metabolized to produce ATP, the main source of energy in cells.
Amino acids are essential for the growth, development, and proper functioning of the body. They are obtained from food, and if some of them are not synthesized in sufficient quantities, they are called essential amino acids and must be obtained from the diet.
The benefits provided by 100% pure natural bovine collagen are wide-ranging and include musculoskeletal system support, better condition of the joints, bones and cartilage, anti-aging properties to enhance your appearance, and overall improvement in the firmness and elasticity of the skin. It can also help with detoxification, is suitable as part of a keto diet, and can improve the condition of your hair and nails.

Make Monk Halal Collagen a daily part of your diet. It's important to remember that with age the amount of our natural collagen - the basic building block of the body - decreases and it becomes necessary to supplement it. And what could be better than the purest and as close to our own natural collagen available. Give this truly high-quality collagen a try and you will see what it can do for you!
NET WEIGHT: 350 g
Ingredients: 100 % hydrolyzed collagen peptides - bovine
Nutrition facts in 100 g :
Energy 1506 kJ / 360 kcal
Fat 0 g of which saturated fatty acids 0 g

Carbohydrates 0 g of which sugars 0 g

Dietary fiber 0 g

Protein 90 g


Salt 1,4 g (salt is a natural part of collagen and was not added artificialy)
Amino acids profile in 100 g:
Alanine 8,8 g

Arginine 8,1 g

Aspartic acid 5,6 g

Glutamic acid 10 g

Glycine 22,1 g

Histidine 1,3 g

Hydroxylysine 1,1 g

Hydroxyproline 11 g

Isoleucine 1,5 g

Leucine 2,9 g

Lysine 3,6 g

Methionine 0,8 g

Phenylalanine 2,2 g

Proline 13,3 g

Serine 3,3 g

Threonine 1,8 g

Tyrosine 0,3 g


Valine 2,4 g
Storage:
Store in a dry, cool, and dark place in closed package. Keep out of the reach of small children.
Recommended daily dose: 12 g (1 scoop - part of the product).
How to use: Dissolve 12 g of powder in 200 ml of water/plant-based beverage/milk.
Food supplement:
The dietary supplement is not suitable for children, pregnant, and breastfeeding women. The dietary supplement should not be used as a substitute for a varied diet! The established recommended daily dose must not be exceeded! Dietary supplements must be stored out of the reach of small children! Do not forget the importance of a varied and balanced diet and a healthy lifestyle.
Manufacturer: KREŽ, s.r.o., SNP 89/175, 061 01 Spišská Stará Ves, Slovakia