Novinky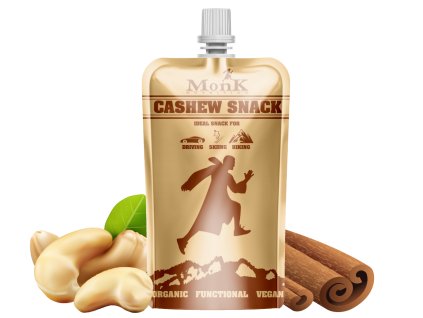 BIO Monk Cashew Snack, funkčné energetické jedlo, ktoré Vás zasýti na dlhý čas. Pražené kešu oriešky v kombinácii s pravou škoricou vytvárajú lahodný tanec na chuťových...
Code:

MSN02-60
Monk Guaraca is a chocolate-flavored organic energy gel suitable for athletes, and it can fit in a small pocket, so you can have it with you at all times. What better way to...
Code:

54
Monk Kurkuma Latte, BIO instantné kokosové mlieko s kurkumou a zázvorom, úplne vegánske, bez chémie a pridaného cukru.
Code:

ML03-450
Natural energy for body and mind, made by MONK NUTRITION